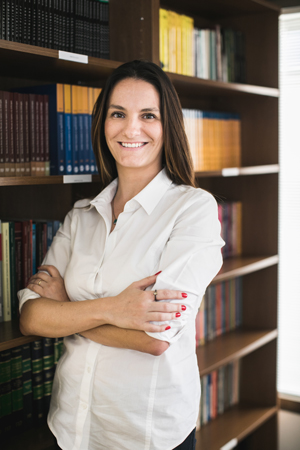 Raquel Garcia Martins Conde de Oliveira - Partner
Graduated from Faculdades Metropolitanas Unidas – FMU in the year of 2008, she is a specialist in Corporate Law from the Fundação Getúlio Vargas in São Paulo (2012). She is also a participant at the Centro de Estudos das Sociedades de Advogados (CESA).
Acts in the areas of civil procedural law in general, advisory contracts, consumer rights and civil rights in general and also in the labor rights area.
At the present moment she is attending the LLM studying Corporate Law at INSPER.
Language: English | e–mail: raquel.martins@frosa.com.br